Enterprise system UX-UI design for InfinEDI – Electronic Data Interchange resulting in $2.5 billion in medical claims filed in 2018. This includes multi-channel marketing design projects.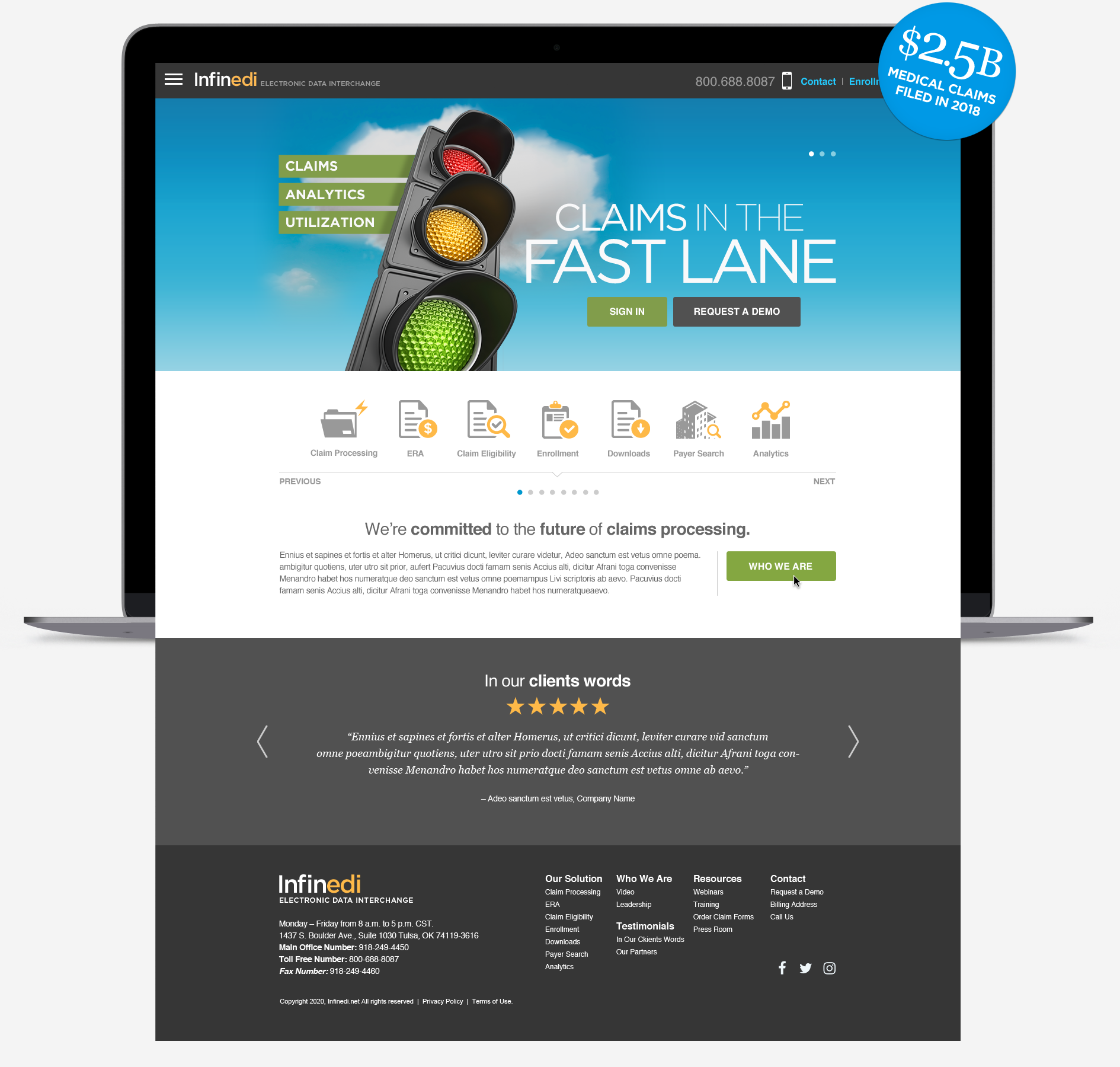 Above: NEW public facing website design to be launched July 2020.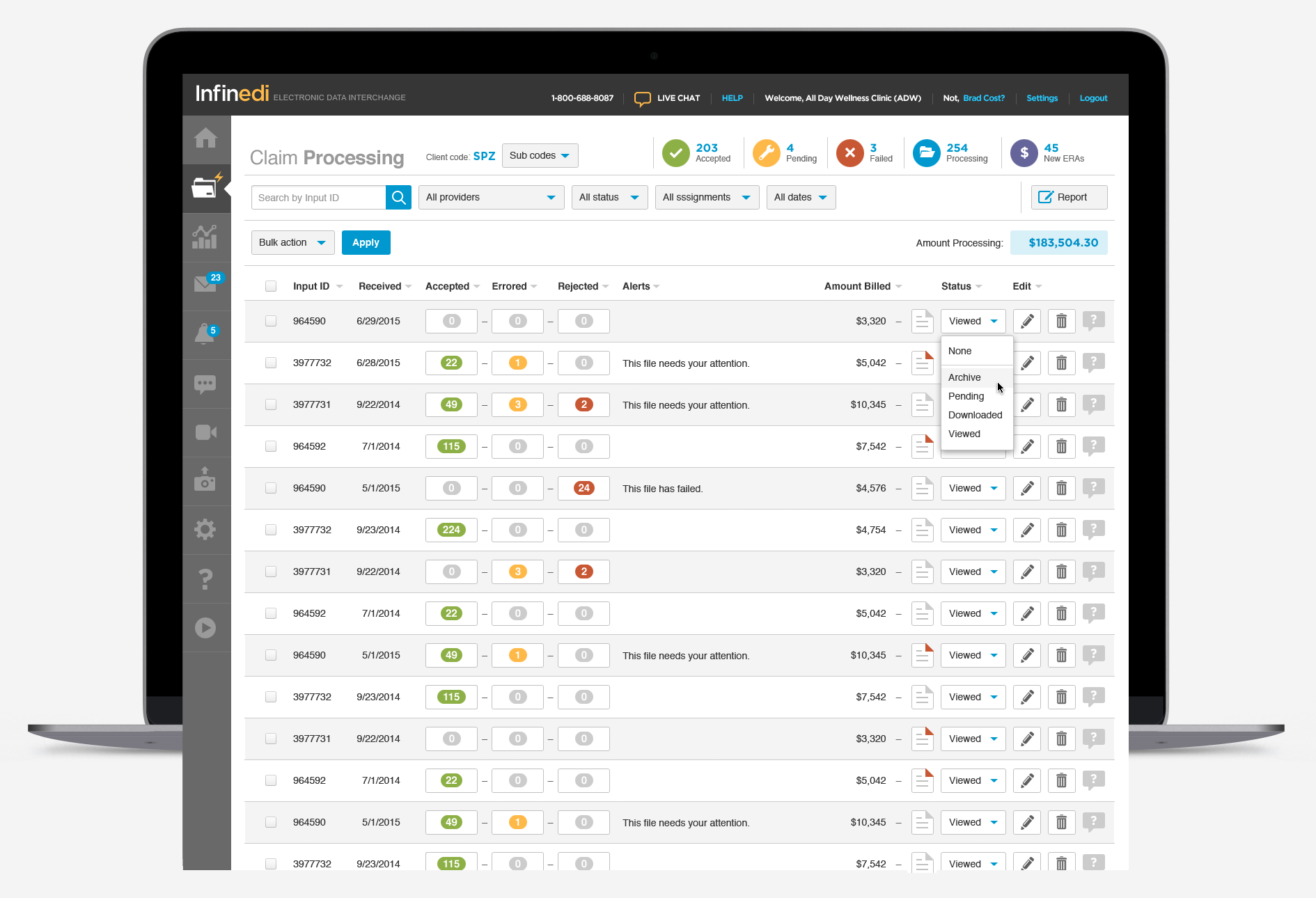 Current claim processing enterprise system interface.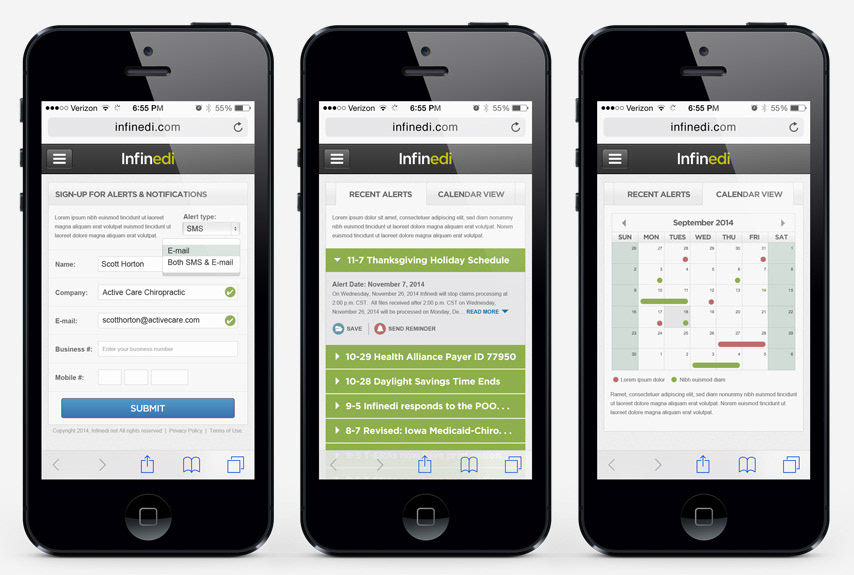 Mobile website interface.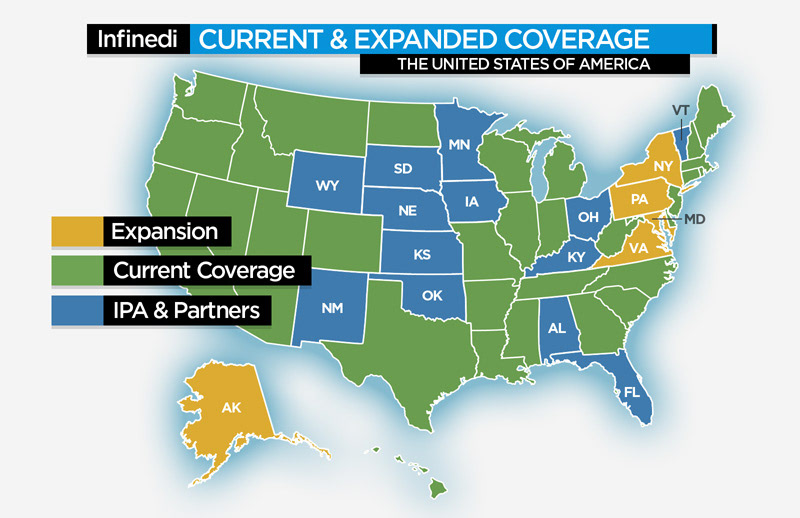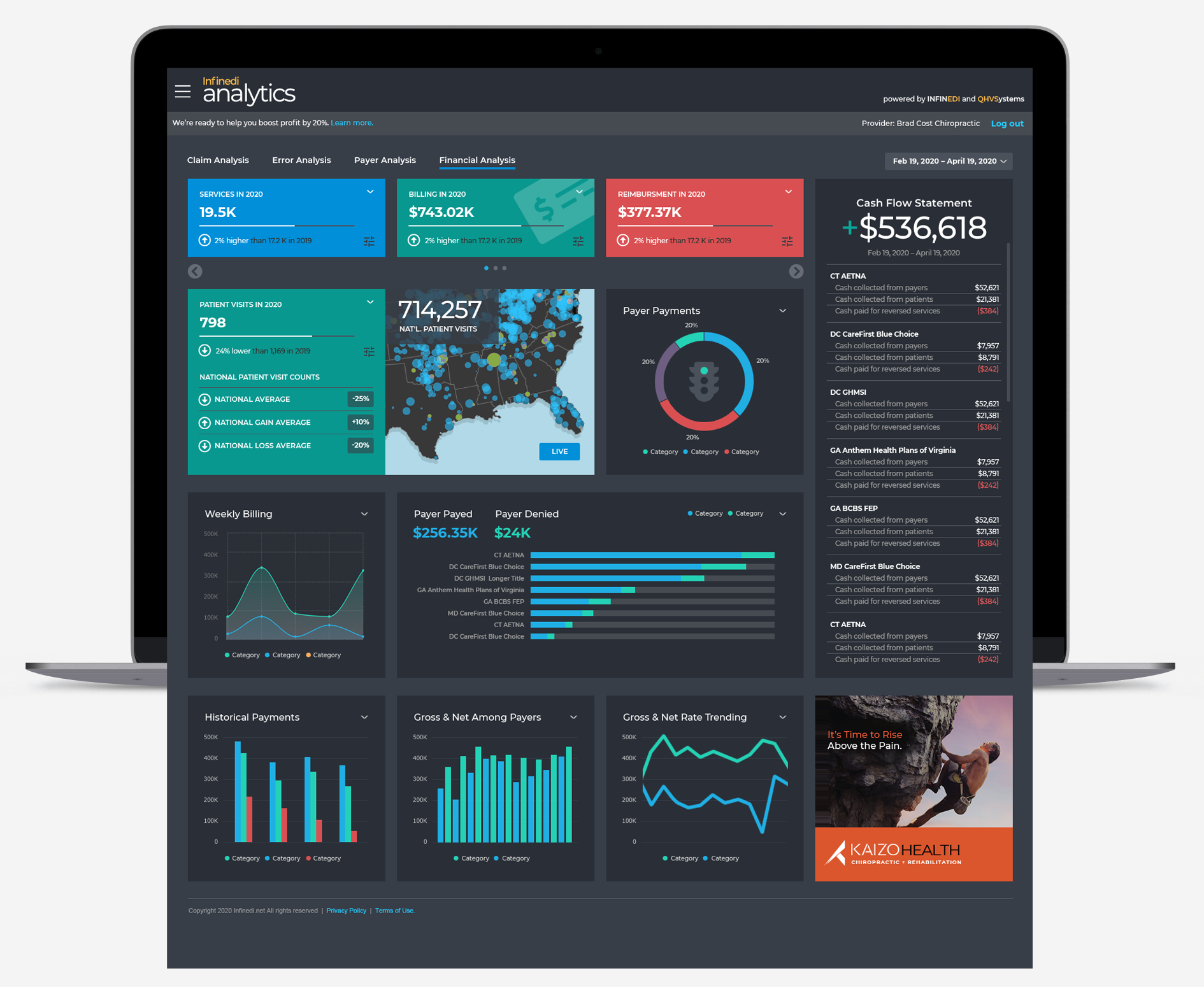 Infinedi Analytics 2.0 portal to be launched Summer 2020.
• • •
Enterprise system UX-UI design, multi-channel marketing design and training materials.