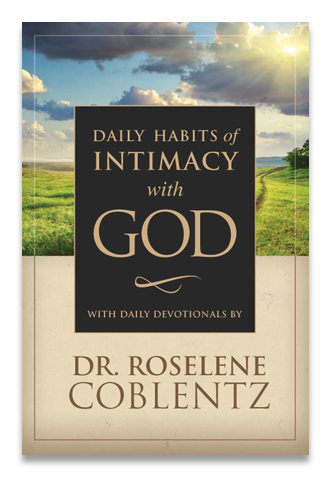 Written by Roselene Coblentz, Ph.D,
Daily Habits of Intimacy with God
is a journey of daily learning to sit with Jesus, inviting Him into every aspect of your life.
Roselene is a licensed marriage and family therapist. She is the founder of Relationships Restored and is dedicated to serving others in counseling, prayer, mentoring, teaching and writing. 
Designed and published by McKinley Browne Publishing, this 198-page book is one of two in a series and is available in both print and digital formats through Amazon, Barnes & Noble, Apple iBooks or for special order at any local book store.
• • •
Concept strategy, book design-development and distribution.