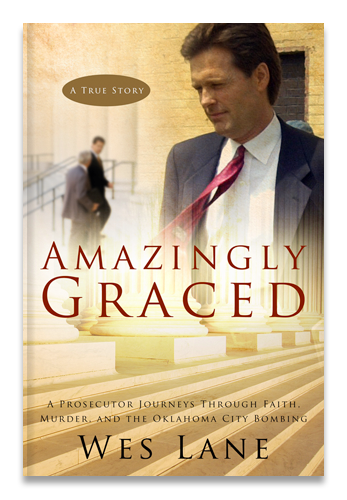 In his book Amazingly Graced: A Prosecutor Journeys Through Faith, Murder, and the Oklahoma City Bombing, Wes Lane, a career prosecutor and onetime religious scoffer, takes the stand to give evidence of how his skepticism about God came crashing down piece by piece as he personally witnessed God's aggressive, often amazing, and always loving responses to prayer.
Filled with rich accounts of how God appeared in the most magnificent ways in everything from notorious murder cases to the deepest challenges of substance addiction, Amazingly Graced shows how God wants to do a profound work in each of our lives. This is a transparent eyewitness account of a supernatural experience through bloody murder, fast-pitch politics, national criminals, and faith.
This paperback book is available through Amazon and Barnes & Nobles.
• • •
Publicity, social media, website design.